Step by Step Image: Cathedral of the Sacred Heart
Today, I want to take you through the steps I took to frame and edit a photo I recently took of the Cathedral of the Sacred Heart in Richmond, VA. I was riding my bike home from the gym when I noticed that the sun was shining on just the top half of the church. I thought this might make a cool photo, so I pulled over and took out my phone.
Here's the first picture I took: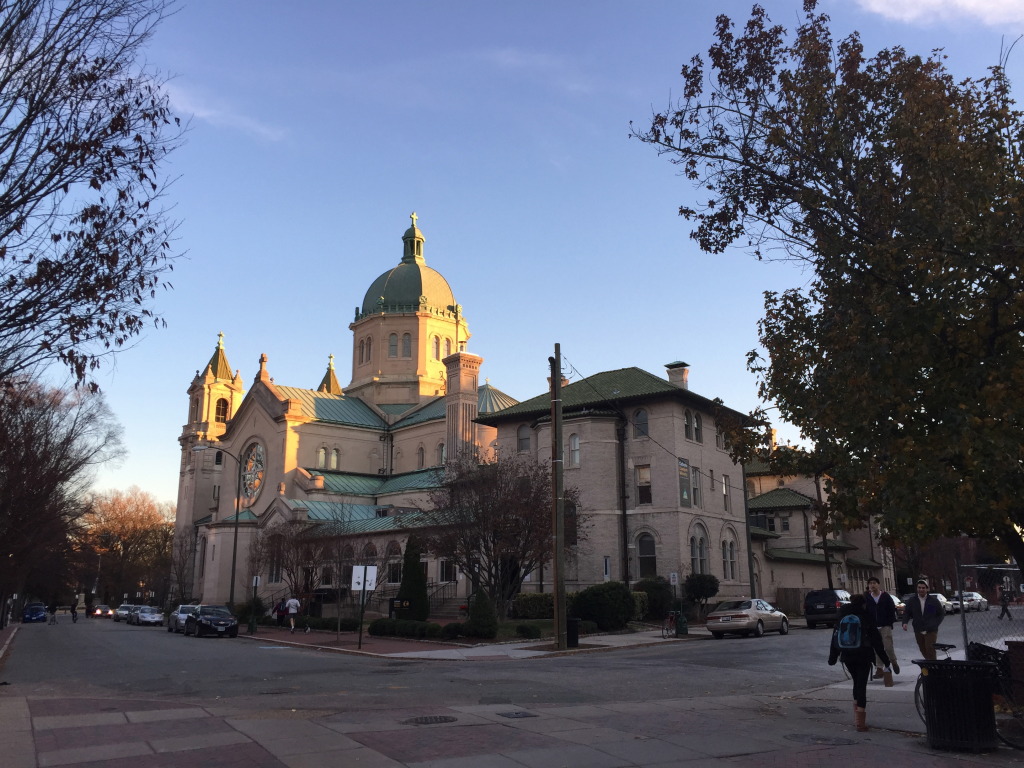 Nothing too special. Just the church with the sun shining on it. So I though I could change the angle a bit to make it seem larger. To do this, I kneeled on the ground, with the lens on my phone as close to the ground as I could get. You can see how it changed the photo: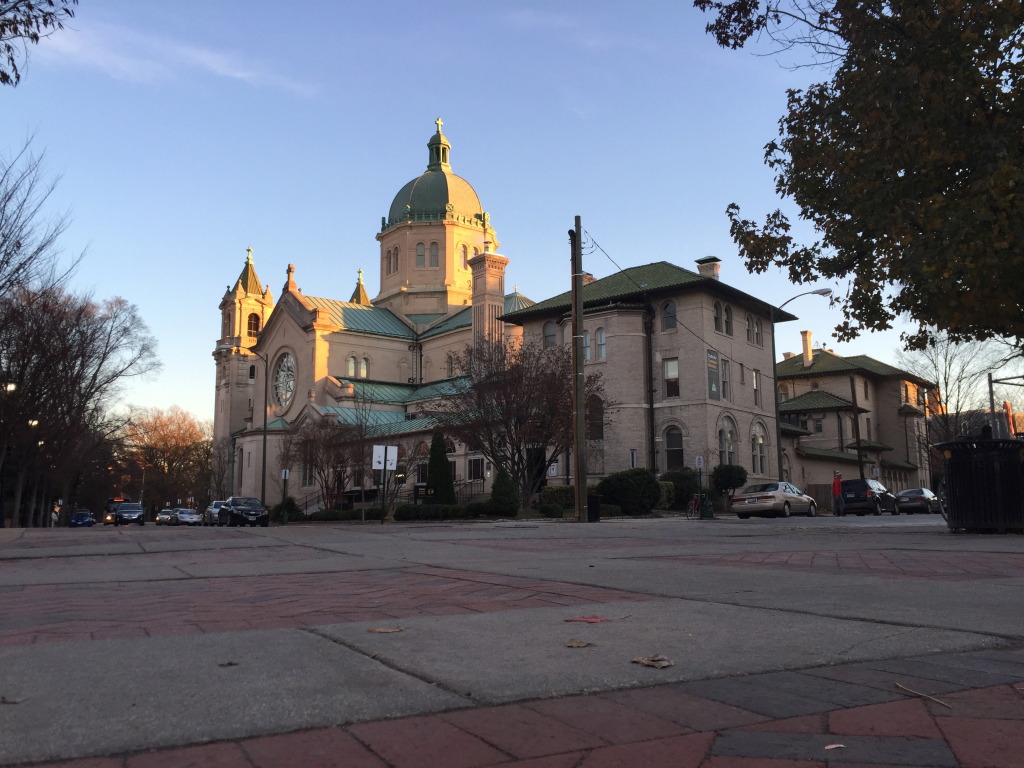 Next, I looked around to find something to place in the foreground. I've recently seen a lot a few photos I really like in which the photographer framed something mundane in the foreground, and the photo's subject in the background. I found a bright red leaf, and placed it on the ground in front of my camera and snapped my photo: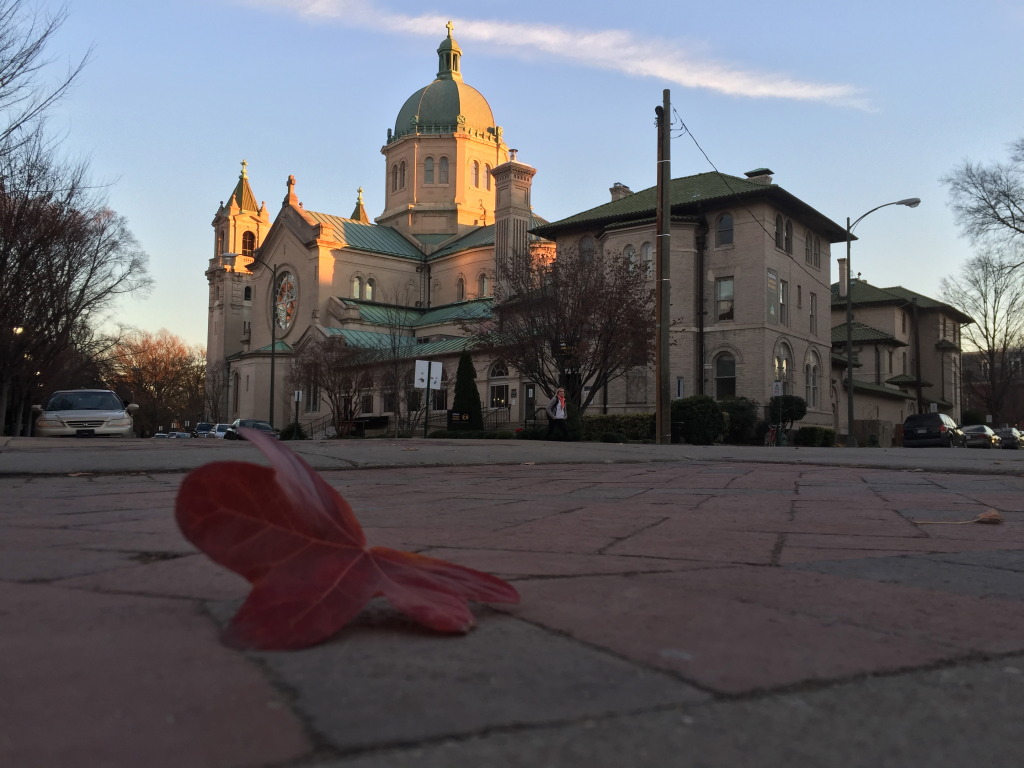 Unfortunately, the sunlight wasn't getting down to street level (you can see by the photo that I was in the shadows), so the colors in the photo weren't as bright as I'd seen them (especially the leaf). So, I uploaded the photo into Snapseed, my preferred editing app, and went to work.
First, I used the shadow slider to reduce the shadows and lighten the photo. Then, I increased the contrast by a small amount and saturated the colors to make them pop. Finally, I used the HDR setting to enhance the colors further: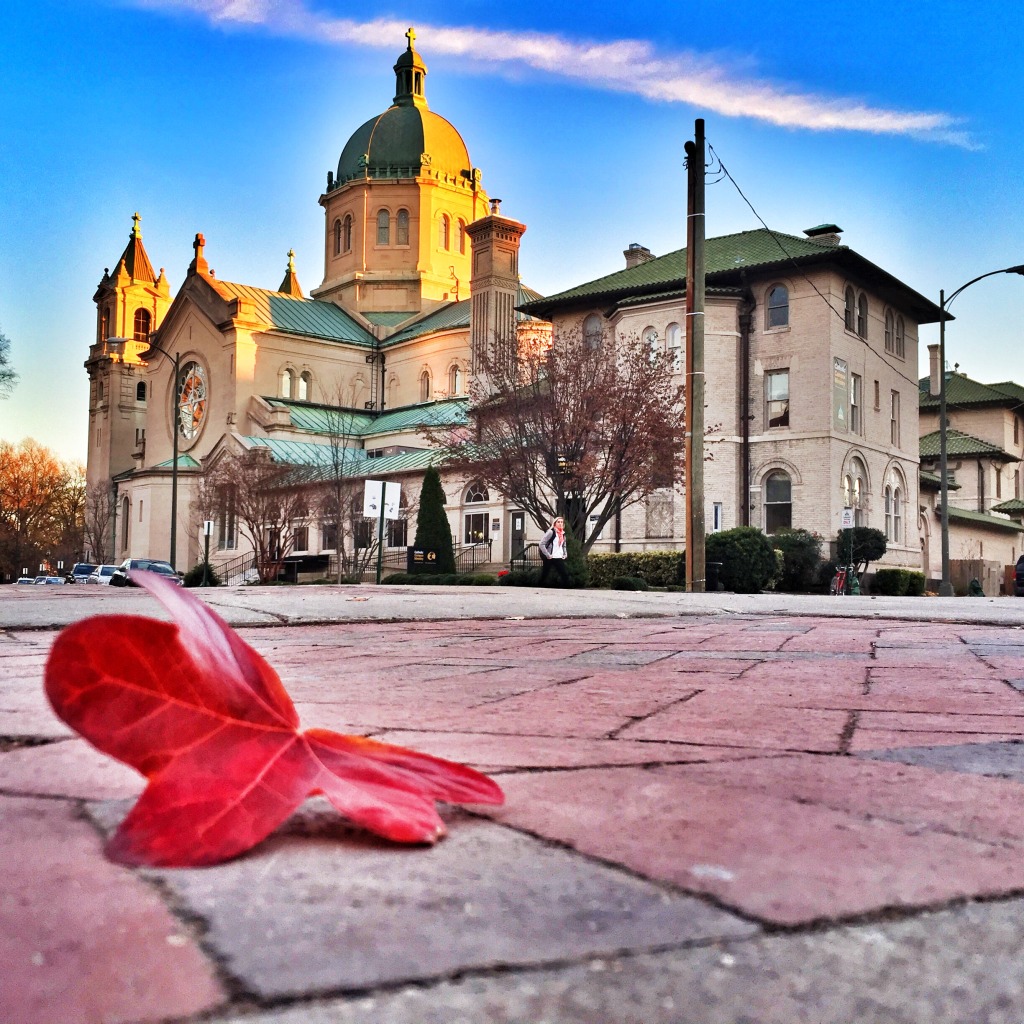 Almost done! I didn't like some of the less aesthetic objects in the frame, such as the telephone and light poles, road signs, and cars. So I added a blur effect to everything but the leaf in order to draw focus away from the details, and toward the larger elements – the bright leaf and the large church lit by the sun. Here's the final result: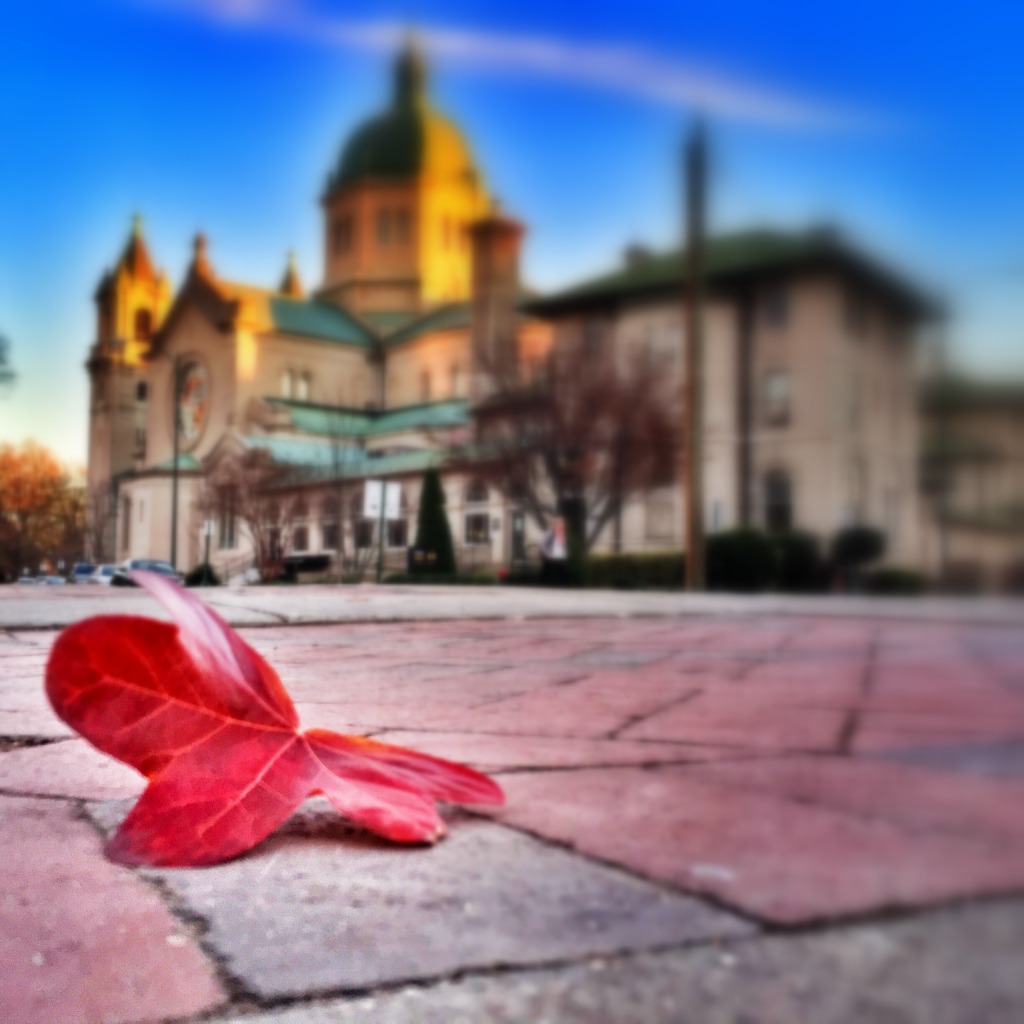 What do you think? What could I have done better? What steps do you take to improve your photos?