Step by Step Image: Lake Eola Turtles
During a visit to Florida over the holidays, I went with Erin and my family to downtown Orlando and Lake Eola. Like any lake in Florida, there's an abundance of wildlife, and it gave me the opportunity to use a new smartphone photography tool – my selfie stick (though I didn't use it for a selfie in this case).
The turtles in this photo were sunning themselves on a rock about 2 feet or so below the level of the sidewalk I was on. To further complicate things, there was a railing, so one can't just lean over the edge of the floor. I attached my phone to the selfie stick and extended it to its full length. Let me tell you, I was nervous – this was the first time I'd ever used it outside the house, and here I was holding my phone over a lake!
I lowered the phone slowly so I wouldn't scare or disturb the turtles, and snapped a few photos using a remote shutter button (came with the selfie stick). Here's the best of the originals: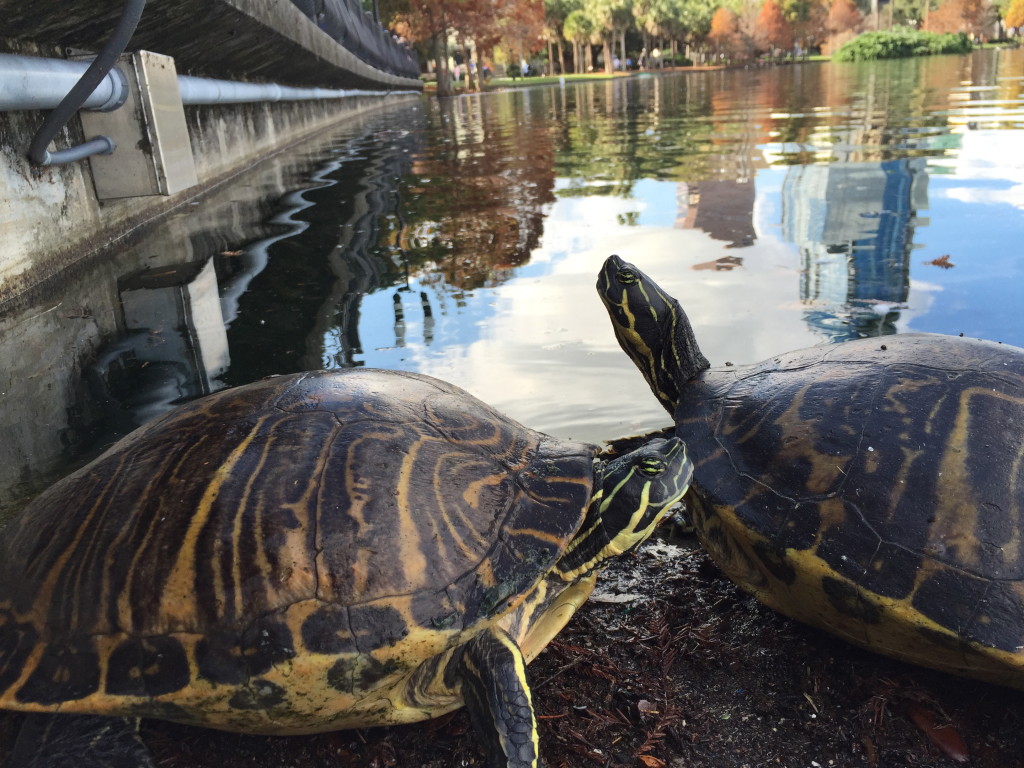 I then opened the image in Snapseed, and went into the tune image section. Here, I increased the ambiance (+56) and saturation (+65), before adding the drama filter to add some dynamic contrast. I left the filter strength at Snapseed's default (+90) but moved saturation back to 0.
And that's it! Here's the resulting image, one my my first ever with the selfie stick!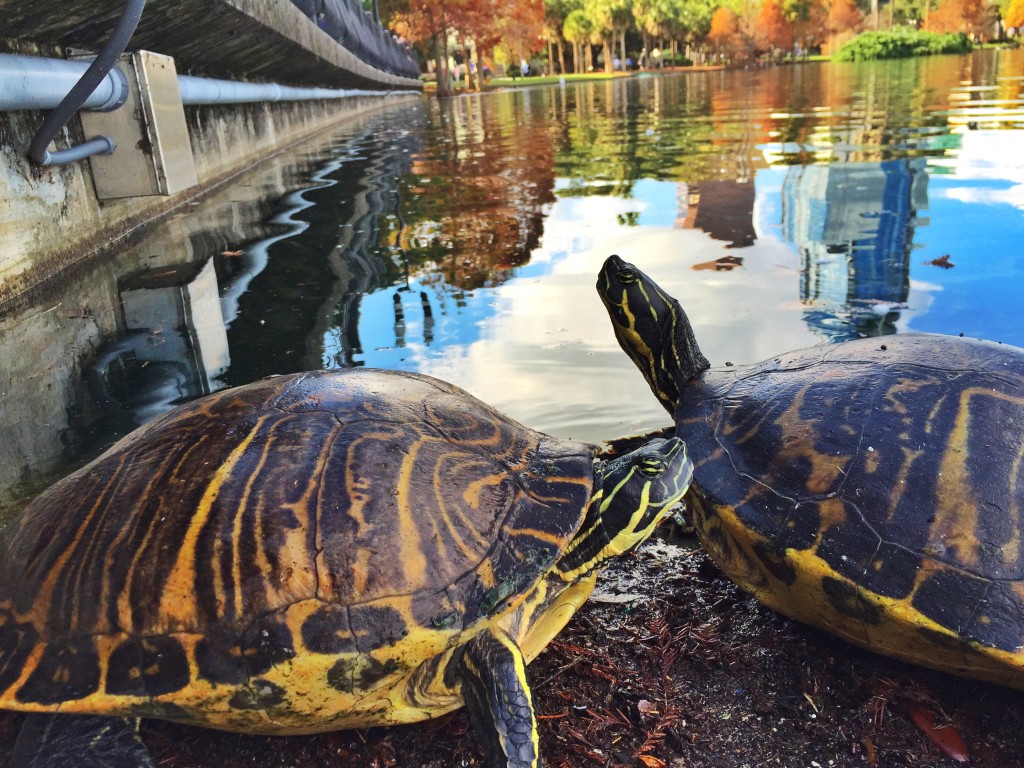 What do you think?