Chasing a Sunset Didn't Work Out Today
The weather today was beautiful, and it may very well have (finally) been the first day post-winter! For most of the day, there wasn't a cloud in the sky, and it was warm enough to ride my bike without a jacket of any kind. As late afternoon came along, a few white clouds appeared here and there, which got me excited about the potential for an awesome sunset.
Erin and I made our way to my current favorite sunset watching spot, the Manchester Climbing Wall on the south side of the James. Unfortunately, it was not to be. By the time the sun was to make its way to the horizon, a thick layer of dark clouds rolled in. In fact, these may have been the bluest clouds I've ever seen! Quite strange to see a blue sky, and realize it isn't a lack of clouds you're looking at, but the clouds themselves.
No sunset on this night, but I did get a pretty dramatic photo anyway. This was taken with my iPhone's native camera app, and no attachments, then edited in Snapseed using the Tune Image, Automatic, and Drama tools.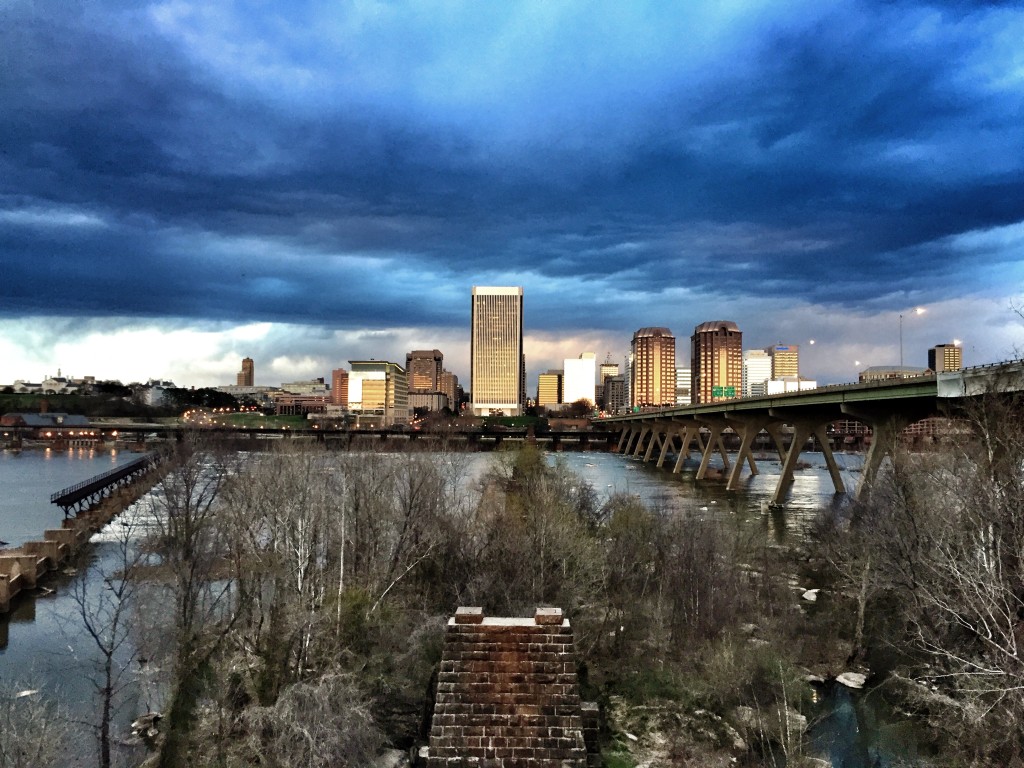 Many more evenings from this spot to come, I think…